Sandwich White Bread
With thinner slices than our original white bread, Mrs Baird's Sandwich White Bread is a fave with kids – and parents, because it's baked without artificial flavors, colors or high-fructose corn syrup.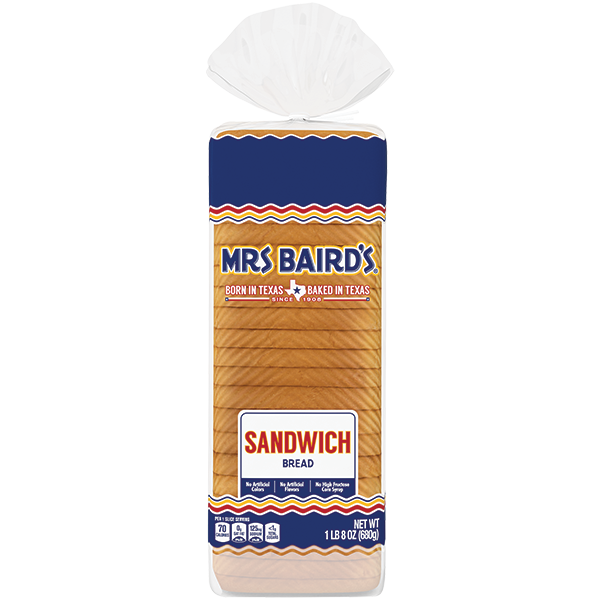 Net Wt. 24 oz.
For general information purposes only.  Always check the packaging for the most detailed information about the product.